Salted Caramel Single Serve - 12 Pack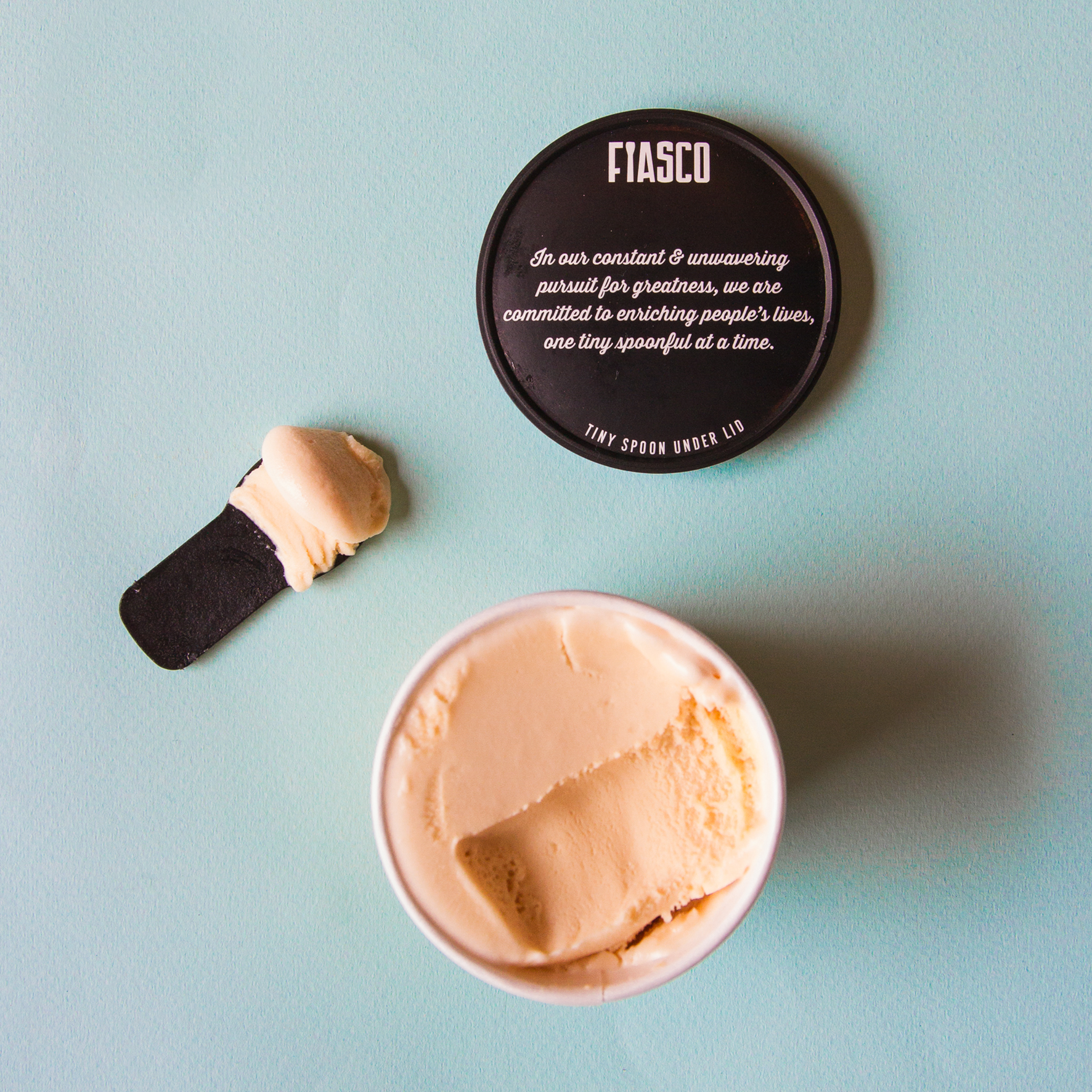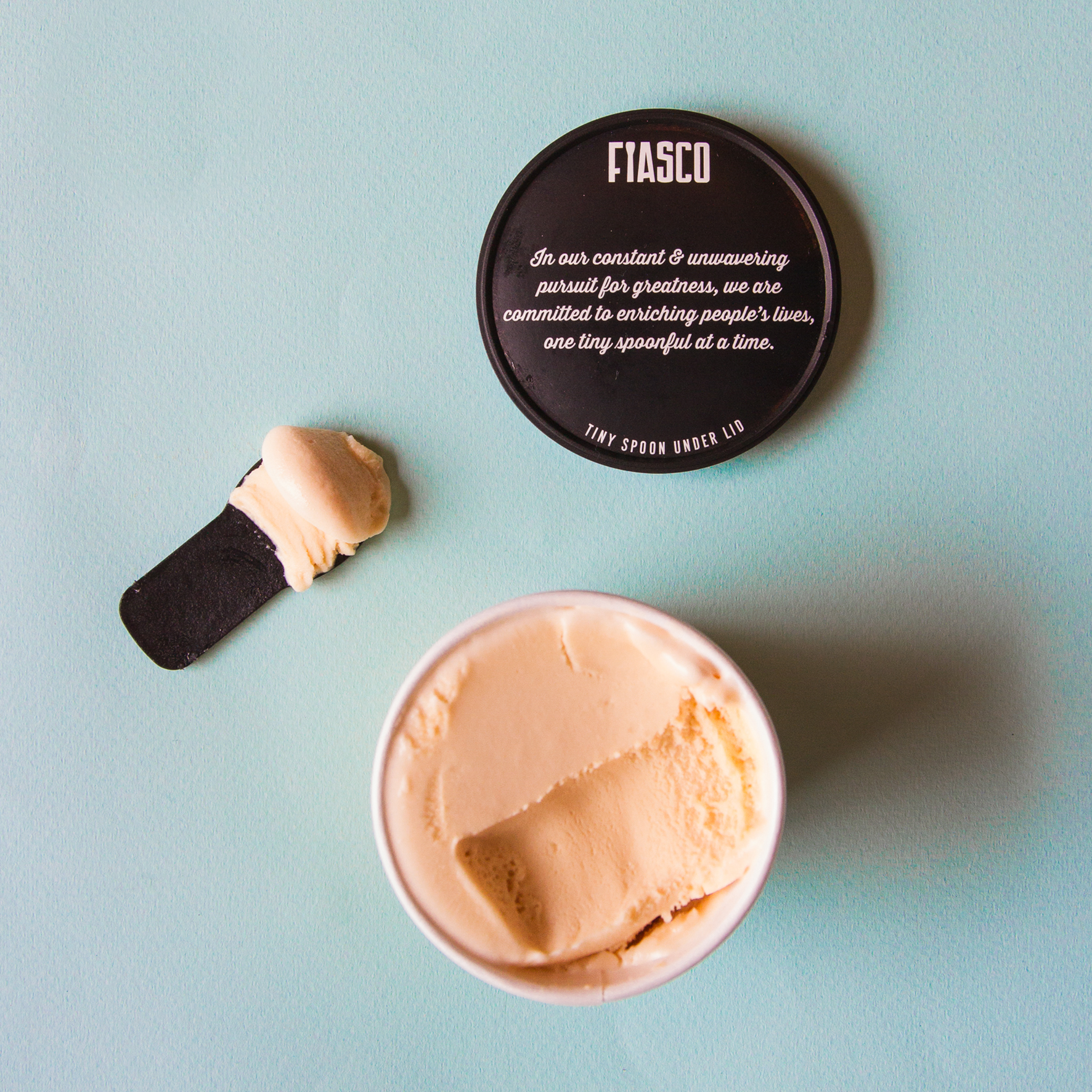 Salted Caramel Single Serve - 12 Pack
made with our own dulce de leche and heightened with fleur de sel sea salt.
now available in single serves, complete with a tiny spoon under lid.
12-pack in a caddy.

*If you are purchasing more than x48 single serves please contact experience@fiascogelato.ca to place your order.
Please note: If you are located outside of the Calgary, Alberta area please email experience@fiascogelato.ca for shipping rates
INGREDIENTS: milk, cane sugar, cream, caramel, stabilizer base (organic rice syrup solids, guar gum, locust bean gum, skim milk powder), sea salt, burnt sugar, water.
INGRÉDIENTS: lait, sucre de canne, crème, caramel, stabilisant (extrait sec de sirop de riz biologique, gomme de guar, gomme de caroube, poudre de lait écrémé), sel de mer, sucre brûlé, eau.